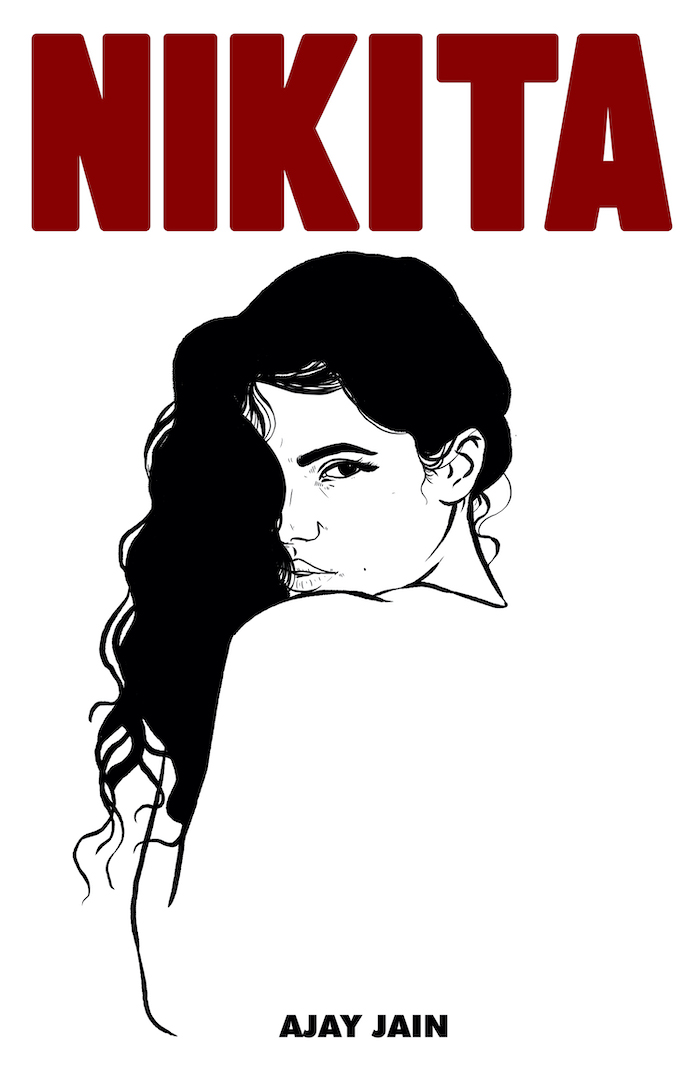 NIKITA is a story of love.
And of betrayal. And of abuse.
Of hopes dashed. Of aspirations lost.
And yet it is a story of a woman who refuses to give in. To men who could not live up to her faith and expectations. To men who tried to hold her back. To men who believed their right to mould her like wet clay.
The struggles never end. But Nikita refuses to buckle. Does she realize her ambitions? Does she find the love she seeks?
Nikita's is a story every woman must read. And every man too. Read what promises to be a story you will not be able put down till you finish reading it.
Your copy will be despatched immediately. At a special launch price of Rs. 299 including FREE shipping within India. Available on Kindle too.
RUN NIKITA, RUN
Nikita just wanted to catch a train to the big city. To be a model. And a fashion designer.
And to find someone who loved and respected her.
She ended up running. Running for her life. Running for her happiness.
Running from men who pawned her aspirations. Or could not live up to her trust.
Till she called out the demons within, and showed them to be the cowards they were. That's when she overcame her own fear of existence. And started running for herself.
Fate might have been in a grumpy mood when Nikita crossed its path. Leaving her homeless, broke and broken. But Nikita refused to give up. Or give in.
And kept running. Did she get to where she wanted to be?
ONCE YOU PICK THE BOOK AND START READING.....YOU'D WANNA FINISH IT IN ONE GO!!
The end was unexpected as a normal reader would be expecting Nikita to 'run' and make an independent world for herself but then the ending of the book leaves one smiling for her.

The book again and again brought an echo in my mind of a line I wrote myself: "Behind the softest fur collars and costliest diamond strings you find the deepest scars.
AN EASY READ OF A COMPLEX SOCIAL CONSTRUCT
Nikita is one book that not only every Indian Woman but everyone at a universal level can relate to: how this girl deals with different men at different stages of her life and how it shapes her life; how men get away with doing things and a woman is objectified and struggles in maintaining her dignity. This book shows a stark contrast between strength and vulnerability in the same person. A must read.
A REAL PAGE TURNER
A very interesting story that keeps you hooked till the very end. The author has given you a chance to take the journey through the protagonist Nikita's life. As you flip through every chapter you get a closer understanding of Nikita's feelings and experiences and by the end you feel like you have known her since many years!
HELLO WORLD, NIKITA HAS ARRIVED!!
Nikita is the story of one woman's dreams, hopes, struggles, love, obstacles, self-discovery, survival and triumph. You will find many heart-wrenching and thought-provoking moments. The way Ajay has elaborated all situations is impressive. His character Nikita is quite relatable. The book will keep you so engrossed that you won't put it down once you start reading it. I found it so good that I finished it in a day. Certainly a must read for everyone.
ABSOLUTELY LOVED THE RACY BOOK
The character sways so beautifully from playing parts that you can relate to at some level and aspire to be at another level. the way she takes her life in a stride and 'makes the most' of whatever she gets her way is a motivation.

I especially loved the last bit where it truly comes together - giving her complicated journey her true honest perspective which seems to prove her innocence and yet her grit to take control of her life.

What the book showed me is that pursuit of a support system and the pursuit of love don't necessarily coincide... until you show endurance and grit! And as a life coach, I relate to that at many levels - both personally and professionally.
RELIVE INDIA'S JOURNEY OF FINDING ITS VOICE THROUGH NIKITA
Through every page of the book, you can relate to so many characters around you. The aroma of India is so well served into the narration - not to forget all the spice that comes along with it. The writer has done a commendable job.

The task is all the more difficult - for a man to narrate the story from a women's perspective. The hooks at the end of every section keep you hooked till the end and the end is definitely not on the expected lines - SPOILER ALERT 🙂

Read it !!
A BIT OF NIKITA IS IN EVERYONE
I must say I haven't read such a racy, intriguing, full of surprises kind of book in a long time. What moved me the most was the feisty character of Nikita, her never-say-die attitude, her search for love with a child woman heart. For me I could see clarity in her confusion, truth in her lies, and vulnerability but gutsy outlook. One hardly ever comes across such a racy, saucy, tragic yet a very endearing and powerful story of grit and resilience.

I am in the work of human behaviour, conditioning and beliefs – and this book really showed how conditioning can really shape a child's mind.